A business card can be a great talking point, if it looks good enough.
Most of the times, a business card is the only tangible thing we ever give our client, so we should make sure it will stand out from the huge stack sitting on their desk, waiting to be sorted out. I have collected 5 tips that I think will make your business card memorable, even actionable!

1 Match your business card with your product.
When everything that comes out of our company is consistent, we don't have to worry that much about checking if we are sending out the right message to the outside world. Because we already are.
2 Make your business card "do" something related to your field
Can we make a business card useful? It depends. A piece of paper with letters and numbers on it is no more special than any other of its kind. But if we turn this piece of paper into a usable thing, our card will never be junked. Look at the card below: you can start your eye examination before even going to the doctor or the store!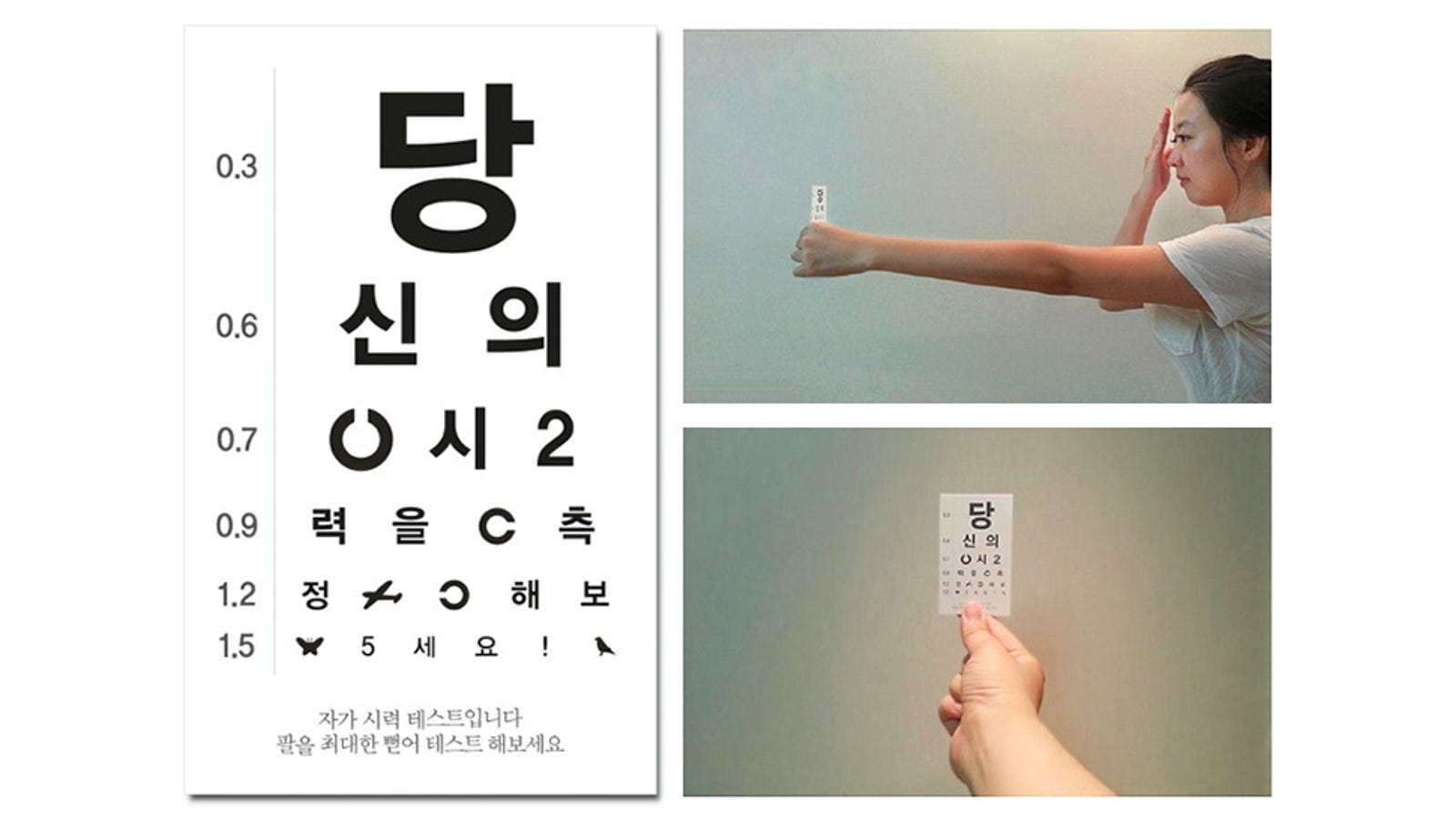 3 Let it say something about you
A business card is not only about addresses and numbers. It's a piece of paper that gives you more information about a stranger. So why not writing something meaningful to you? For example, your favorite quote or your company vision.
4 Let it say good things about your company's product quality
The same goes for this point. A business card tells something about our company. When you have just met someone, it's hard to explain what you do and let the others see what you mean. Why not show them? For example, if you are a fashion designer, can you put your favorite fabric on the back of the card for the "touch" feeling? If you make furniture, can you print on actual wood?
5 Keep it engaging beyond the mere card
When the conversation has just started, we should do our best to keep it open. It would be great to have a special link or code somewhere on your business card, exclusively made for those who met you in person. The "VIP factor" here is crucial. Maybe this code gives prospective clients a special discount or a free tool…?